Where Can I Learn To Draw And Paint? | The Thrill Of Art Will Excite You
Where Can I Learn To Draw And Paint? | The Thrill Of Art Will Excite You

No Special Skills Needed To Have Fun
Online art lessons was needed growing up. (Sadly no internet back then.) But loved to draw! It didn't matter what the subject was. Where can I learn to draw and paint was no longer an option.
Just establishing the fundamentals of good art, it was meant for me to learn and master. Friends would also give me encouragement. But even without it, I always held the drive and desire.
Later, it had gotten to a point that everyone wanted me to draw pics for them.  No one ever thought about how time consuming a good drawing or painting can be (I guess they figured I had nothing else better to do).
Drawing along with oil painting was fun and creative, but a little messy, lol. I knew it would only be a matter of time when success would be mine. Overtime, I knew learning brush on stretched canvas would be an accomplished task. With all the time now we spend at home, this is a fantastic way to try your hand with Free Online Art Lessons.
For me, hanging out at the art museum in Chicago was just as exciting as hanging out on the basketball court with the fellows. Viewing the works of the old masters of the 16th century such as Rembrandt, Renoir, Picasso, etc; always had me leaving the museum thinking, "How the hell they do that?!"
Looking at the work of the old 16th masters always gave me a thrill no one else could understand. A person would need an artist mind and eye to appreciate good art.
Realizing with the right tools, such as taking online courses, and investing a little time in myself, I'd be as good as any of the other amazing artist of current times and past. (Not like those old masters, but I'll get as close as I can).
Sometime the technique of art and just learning the skills can feel like it's something that's beyond your creative reach. But when you really look at everything with a broad and creative mind, you know this is something you want to do.
Families are always in search of fun things to do together. Now you and the whole family can create your favorite things together. Spending quality, family time together is what it's all about!
Lately, we all spend a lot of time at home. Now we must utilize that time and do something constructive. This is the perfect time to try something new, If you've never tried any art related projects before. Maybe you're already somewhat of an artist at the beginner level, now you can explore your skills.
Ron's gallery of original oils, charcoal drawings and acrylic paintings are on display here.
I love creative art. Painting and drawing (among other things) is something I enjoy very much. I utilized the techniques offered from the series of 'Online Art Lessons' just to show what can be done just by following what's taught. You can do the same! It's easy, simple & fun!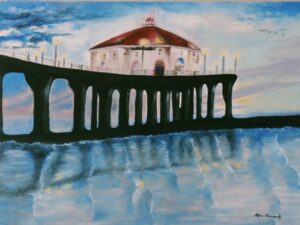 Manhattan Beach pier, oil on canvas, 26 x 30, $1000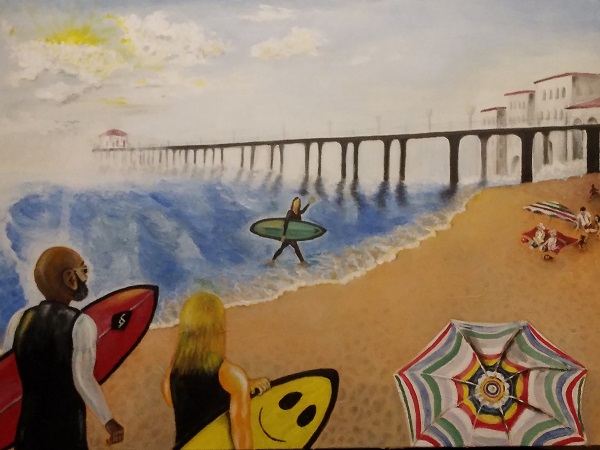 Surfs up at Manhattan Beach, 24 x36, Acrylic Painting, $2400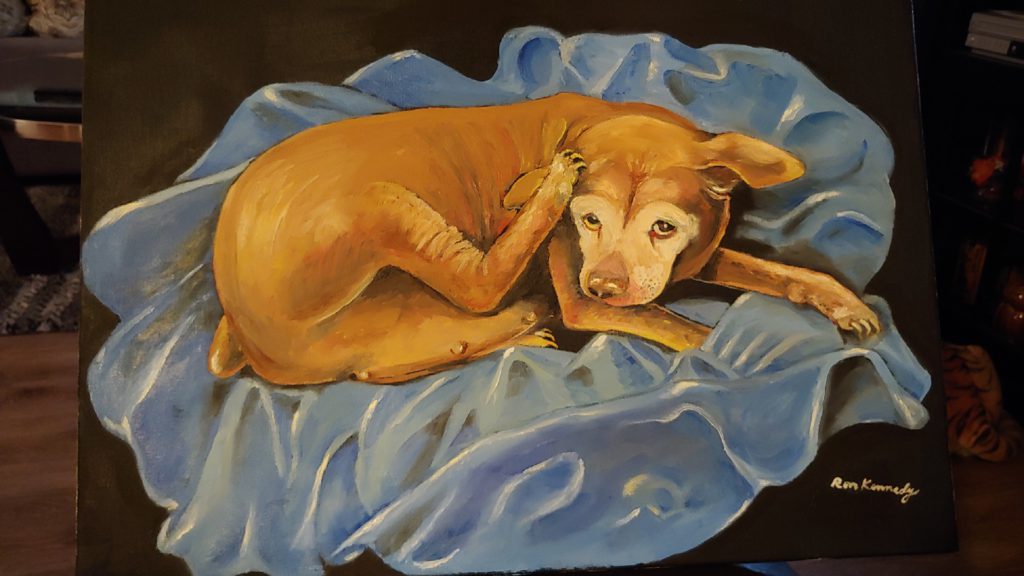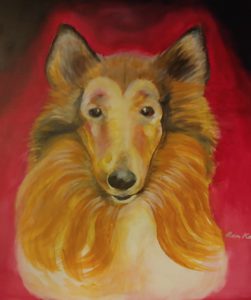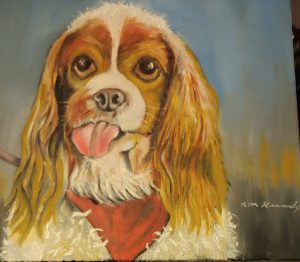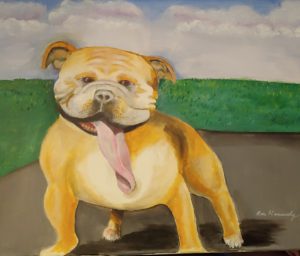 English Bulldog, "Friendly And Goofy-Looking, But Lovable," Acrylic Painting on Canvas, 18 x 24 x 1.0,  $200
"A Beagle Pup On A Cloudy And Chilly Day." Acrylic Painting on Canvas, 20 x 20 x 1.0  $200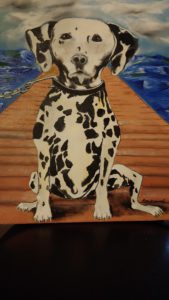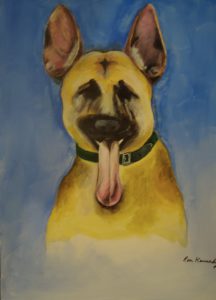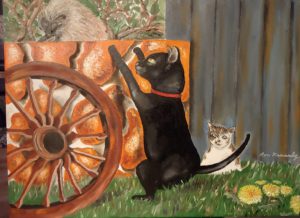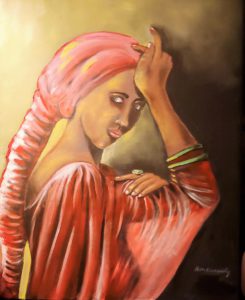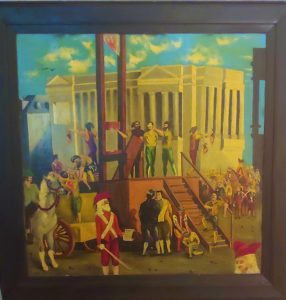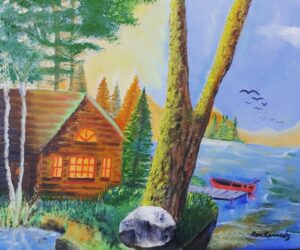 "Cabin in the woods" 12 x 16, oil painting  $175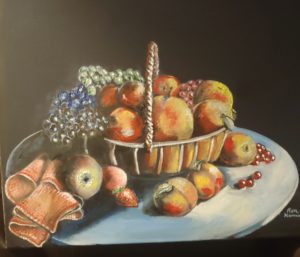 Oil Painting on Canvas, 20 x 16 x 1.0  (Not For Sale)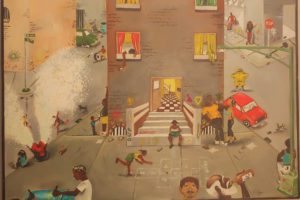 <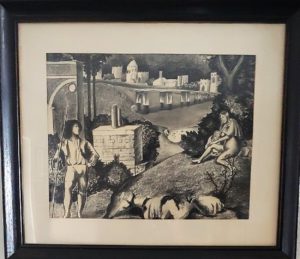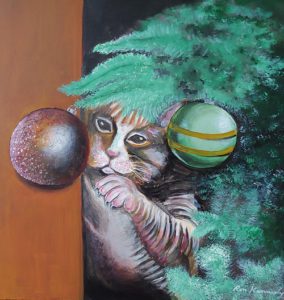 Acrylic on canvas, 20 x 20 x 1.5  $225  
=
a