How Making Money Online Is Easy | My Journey From Past To Present
How Making Money Online Is Easy | My Journey From Past To Present

Wanna be entrepreneurs tend to think earning money online is difficult.
A YOUNG ENTREPRENEUR MIND
____________________________________________________________________________________
As a snotty-nosed, 11 year old kid from the projects, I was bitten by 'the entrepreneurship bug' early. I hung out with my friend Terry on his paper routes! I was impressed at how my friend was making his own money. I also ran with him just to be doing something. (Not to mention I was interested in one of his customer's daughter. Man! Was she cute!) But that's a whole different story!
Yes sir! Young Terry was a real hustler back in those early years. Also, during that time before computers were ever in use and offered to the public; items were advertised, bought, and sold through newspapers. (Yep! That was our 'social media' back then. Making money online wasn't invented yet. No internet!)
Later, as I got a little older, I'd try this technique; even if I wasn't successful. I'd write something in the newspaper or magazine in reference to what they were inquiring. The prospect would then write in to me requesting more info and showing their interest. (I was always thrilled to see that inquiry come in the mailbox.)
Advertisers would hock their products through print. Later, the world of advertising would slowly revolve to great changes; that one day this 'online marketing' would 'take off like a rocket,' through such a thing called 'the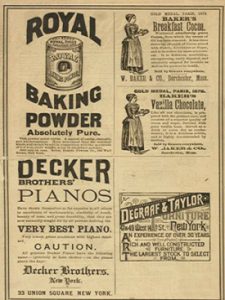 internet.'
Now if you wanna go waaaay back to the days of Abraham Lincoln (Or maybe NOT that far back), I know there were even hustlers back then.  The whole history of advertising can be traced back to ancient civilization.
The first colonial newspaper was published in 1690. In 1783, there were only 43 American newspapers in print. In 1741, America published its first magazine. Mostly newspapers were used a lot back in those days regarding advertising.
Whatever worked for advertiser to make a buck, it was probably used. (Sometimes even illegally and dishonest.) I'm sure they had some type of scam going on back then too. Lets face it! It appears the 'hustling game within the advertising world' will never go away!
GROWING UP
______________________________________________________________________________________________
I remember growing up in Chicago, selling Christmas cards door-to-door for some 'fly by night' company. For every box I sold, I'd get a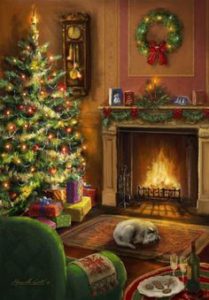 commission. But I had to start selling the cards during the summer months, which I thought was weird.
I discovered the company did it this way because they needed time to process the order forms before the upcoming holiday. Customers will have their cards on time.
Although this form of 'hustle' was good, my main interest was art. I love drawing and painting, but mom didn't have the money for brushes and canvases.
Selling Christmas cards, door-to-door, was my first affiliate marketing job. I was 'bitten by the advertising' bug! I loved this way of making some money with little work.
Nothing hard or physical. Just a lot of long weekends, walking in the hot sun, going door to door. But still have to be aware of my surroundings. (Thank God, the streets were no where as bad as they are today.)
The only thing bad about being a young hustler is that I did miss hanging out with my friends. Shooting hoops on the lot and playing softball is what they like to do almost every afternoon.  (My mind was set on how I could earn myself some pocket money.)
A WORLD OF THUGS.
_____________________________________________________________________________________________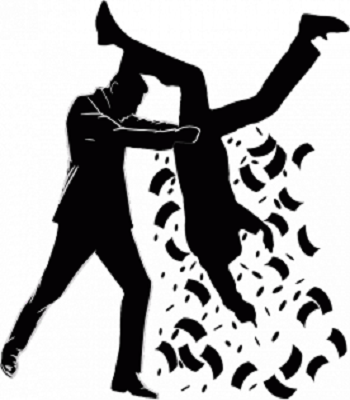 Things back then, in the early years, was no where what it is today in regards to violence in the street. The most that would happen back then was to maybe get my ass kicked and robbed.
Now, in today's times, you'll be thankful & lucky that would be the ONLY thing that'll happen to you.
My friends wondered what was wrong with me. Why did I wanna do this? I enjoyed making my own money without asking my parents for everything.
Mom and dad only had enough money to keep a roof over our heads and barely pay the monthly bills. We ate whatever we could afford.
Mom always kept a little change on the side for her 'Bull Frog' beer, which she enjoyed drinking with her next-door neighbor friend. (I always got a big laugh out of that brand name!)LOL!! I'd watch them sitting there talking, laughing and drinking. I'd sit there thinking why I never had any 'bucks' in my pocket?
ART CREATIVITY STILL REMAINED A STRONG INTEREST. 
_____________________________________________________________________________________________
Selling art online was always a good possibility of earning.  As I mentioned before, art was just as important as my love for business and affiliate marketing.
Later in life, I really developed my skills in regards to the techniques of oil painting. (My knowledge of acrylics & watercolor came much later).
Below are some of my paintings I'd have outside on display during one of my art fair's in Chicago, ILL. A real fun time that weekend!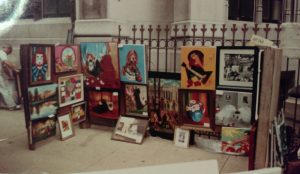 This fair would feature oil paintings, framed drawings of unique subjects, hand-crafted dolls, airbrush pictures, metal sculptures, watercolors, etc;
That was an exciting time every year! Competition was stiff! I still remember this guy name Mario who had the booth right next to mine. (He was the best 'Air Brush' painter I ever seen.)
Obviously the visitors to the fair that weekend, must have thought so too. This guy was making sales like crazy! Had me feeling like a piece of shit! But we all bonded together like family. All art lovers alike to get together for a great time!
After I did not achieve my goal as an art instructor, I became interested in the movie business. For some reason, Hollywood producers found Chicago an excellent place to shoot movies. When they came to film, I was right there auditioning and 'rubbing shoulders' with the stars! I became a 'camera hog!' lol.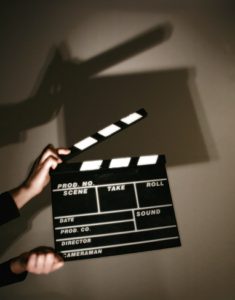 When Basketball legend Bill Russell along with Gary Coleman, star of that TV comedy "Different Strokes," came to town, I was cast to be Bill's stand in. (I'm 6′ 5″)
But when I wasn't doing this, you'd find me back at the kitchen table drawing. This was business as usual. Sadly, my selling desires slowed down. But never lost interest.
My love of art will never die! Just as comedy writing and illustrating my book,  'How to Select a Compatible Mate', is just something that felt right to me. 
I'm so thankful to God each and everyday for giving me the talent which He instilled in me. But I also take NOTHING for granted.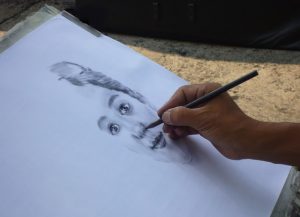 So this is what I've always have said:
"Never put limits yourself and your abilities! Dig deep within your soul and tap into that hidden talent!"
GOD HAS TRULY BLESSED ME.
_________________________________________________________________________________________________
Since I was 15, I became very interested in music after my cousin (May She RIP) took me to my fist live stage concert at the Regal Theater to see the Temptations, Jackie Wilson, The Supremes and a host of others. It was always on a Sunday afternoon after church service. (We'd worship the Good Lord in the mornings, by late afternoon we're 'buck wild and out of control.)' LOL.
I was hooked! I saw the crowd excitement, thousands of girls screaming and thought, "I'd like to do this." I wasn't even sure if I could sing, but something deep inside told me otherwise. You Can Do This, Ron!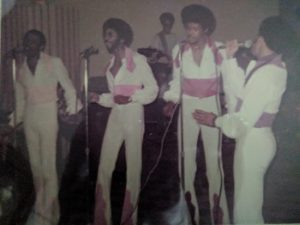 So after many years of rehearsing, recruiting and arguing,(lol), this was the final result.  My brother, me (I'm the tall skinny one with the Big Afro), and my other two friends.
The one on the far left, Allan, died about 20 years ago. John, on the far right just vanished! We don't know where he's at. Just me and my older brother are the only two original members left. (And, as of today, we still sing!)
Our music passion continued. We wasn't giving up! Our younger brother Lamont, was a very creative song writer and music producer. He was a singer as well. So it's only natural all the brothers banded together to sing and create good music.
A bigger plus was that he had his own recording studio in his den. Boy! Did we have fun singing and producing!! My brother started his own production company, 'Christian Artist Music, LTD.'  We could sing any types of music and his studio is open to any up and coming singers. He's also willing to write and produce others who feel they're ready.
Lamont and my oldest bother wrote and did the musical arrangements for The City of Chicago. My two brothers, our friend Ted and myself, all are singing on this original song the new mayor of Chicago has not heard yet. It's called "Chicago Got it".
But quite frankly, the entertainment world is so hard to break into. (Just like anything else in the business world, it all boils down to who you know).
I would always make it a point to remind my singing and band mates that if we didn't make it in music, then we could always start are own business working from home. Affiliate marketing programs were slowly on the rise!
HAVE TO STAY BUSINESS MINDED.
________________________________________________________________________________________________
But again going back to my early years and my marketing interest, 'Affiliate marketing always was in the forefront of my mind.' It really never went away. Like anything else, I was determined to succeed.
The same drive I demonstrated in other fields, I put forward into affiliate marketing. Thinking of demonstrating the role of entrepreneurship, I labeled myself….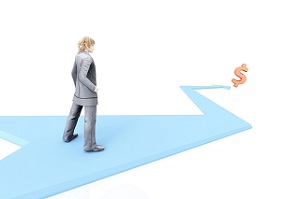 "The Young Business Guy Headed For Success." Always keeping my 'eye on the prize' and the financial reward down the road.
And as usual, friends tried to discourage me as I plowed forward to achieving my goal.  Why do so-called friends do that? They always want to discourage you from succeeding. I'm pretty sure sometime in life, you've experienced the same thing. But if you were like me, you'd be a damn fool to listen.
To all I'd say; "Never let anyone interfere with your moving forward to achieving and accomplishing your goal in life." Maybe this is something you've always thought about getting involved with, but don't know where to start.
Maybe you consider yourself a novice that want to get started in affiliate marketing, but need help getting 'jump started.' NOW'S YOUR CHANCE…Keep reading!
I always knew that "brass ring" was further down the road, but my determination and a desire to succeed was planted deeply within my soul. I knew one day, I'd get close enough to grab it! 
I remember trying to get my friends to think more independently, reaching out to grasp that 'brass ring.'  I've read stories of how other young people started early and later became a big success in business. I thought, "If they could do it, so can I."
NEEDED A MENTOR.
______________________________________________________________________________________________
Of course, as I grew older, over the years my appetite for affiliate marketing also grew as well. I also didn't realize so many scams would surface, as I went through my research; and as more programs became available. All these 'shiny objects' looked tempting. But this is where you have to be careful as a beginning entrepreneur.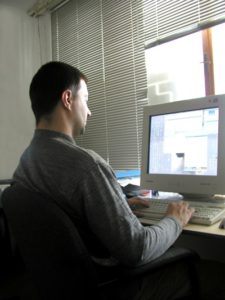 Over the years, I've found a lot of programs offering members the world with all the 'bells and whistles' attached, but produced little or no results.  
That's why I knew it would take extensive research to find a good affiliate program. This was the way for me to go! Finding one that is honest, trustworthy, been around for a while in regards to longevity and scam free!
These type of programs are far and few between, but they are still out there. Case in point:
Wealthy Affiliate!
They have Weekly LIVE Interactive Classes. Each and every week they offer Live Class training from industry experts.
Jay, the lead trainer in the live classes, is going to blow your mind and advance your skill sets on a weekly basis with insights into new, and bleeding edge strategies.
Brilliantly Powerful & Intricately Secure.
_______________________________________________________________________________________________
'Please give video a few extra seconds to download'
WA Affiliate Bootcamp – Getting Your Business Rolling
Having your own Word Press websites hosted by WA, has never been a more secure, yet very powerful thing. The guys with the brains behind all this created a successful hosting platform which involves an intricate technical process that nobody ever sees. Wealthy Affiliate provides a hosting experience that you can feel safe running your businesses on.
They take care of the technology, security, and monitoring so you can focus on more important things, like growing your business and becoming successful!
SUCCESS IS HAPPENING EVERY DAY.
_________________________________________________________________________________________________
What is your idea of success? $10/day? $100/day? $1,000/day, more? Each of these are entirely possible. With the education, the websites, the tools, the help & support and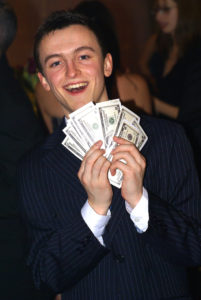 the community, you are going to be able to take full advantage within Wealthy Affiliate Premium
With over 1.4 million aspiring and successful Internet Entrepreneurs, Wealthy Affiliate is by far the largest affiliate marketing community & platform in the world.
Since 2005, Wealthy Affiliate has been cultivating and harboring a platform where those that are succeeding naturally want to give back, others succeed, and the pay it forward mentality continues.
WA HAS A SUPPORT SYSTEM LIKE NO OTHER.
______________________________________________________________________________________________
Expert Help is at Every Turn…
The most difficult aspect of building a business online is getting help when you need it. As a Wealthy Affiliate Premium member, that's something you never have to worry about. Now making money online is easy! WA offers you unlimited access in which you can get expert support and help.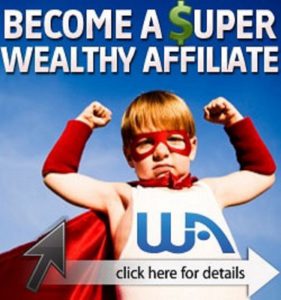 WA has a 24/7 community that truly cares and will be there for you whenever needed. The 24/7 community support is 'Out Of This World!' (Very knowledgeable group of folks). 
Ask any question in the Wealthy Affiliate classroom and within a matter of minutes, you'll get your answer. Think about it; with over 1.4 million members, how can you Not get the answers you seek?
This is just AMAZING! Wealthy Affiliate have proven strategies to attract loads of traffic. You can have access to over 4 Billion Potential Customers. Choose your niche from over 1 million ideas. Also, you're taught how to build a Free website for your business with some amazing training, from scratch. Shall I say more? See for yourself!
Become a VIP Master Class student and receive 7 Free Affiliate Boot Camp training lessons by signing on Today! 
#BusinessNews #OnlineToday #RecruitNow #MarketingOnline #AffiliatesTodayAndTomorrow #OnlineReferrals #AffiiateMarketing #NewsToday  #WealthyAffiliate 

______________________________________________________________________________________

Also, Please Visit Ron Kennedy's Other Sites:
Total Page Visits: 649 - Today Page Visits: 5